Bose never ceases to amaze us.
Apart from its world leading noise cancelling headphones, Bose over the years also released a series of other gadgets, with Bose Frames being their latest.
In fact, Frames is not Bose's first dive in wearable devices. Back in 2017, it announced Bose SoundWear, which since then has enjoyed massive popularity and recommendations.
The SoundWear could be twisted to fit around the neck to provide 360° immersive listening experience while also keeping your ears free. This seems to be in coherence with the idea of bone conduction.
Just a few days ago Unbox Therapy did a review about it, in which he described the feeling as a little "weird". I can't help remembering years ago when Lewis reviewed Aftershokz Bluez 2S bone conduction headphones, describing with the same word.
In January 2019, Bose started shipping their brand new wearable, Bose Frames, a pair of sunglasses with the smallest audio system they ever built.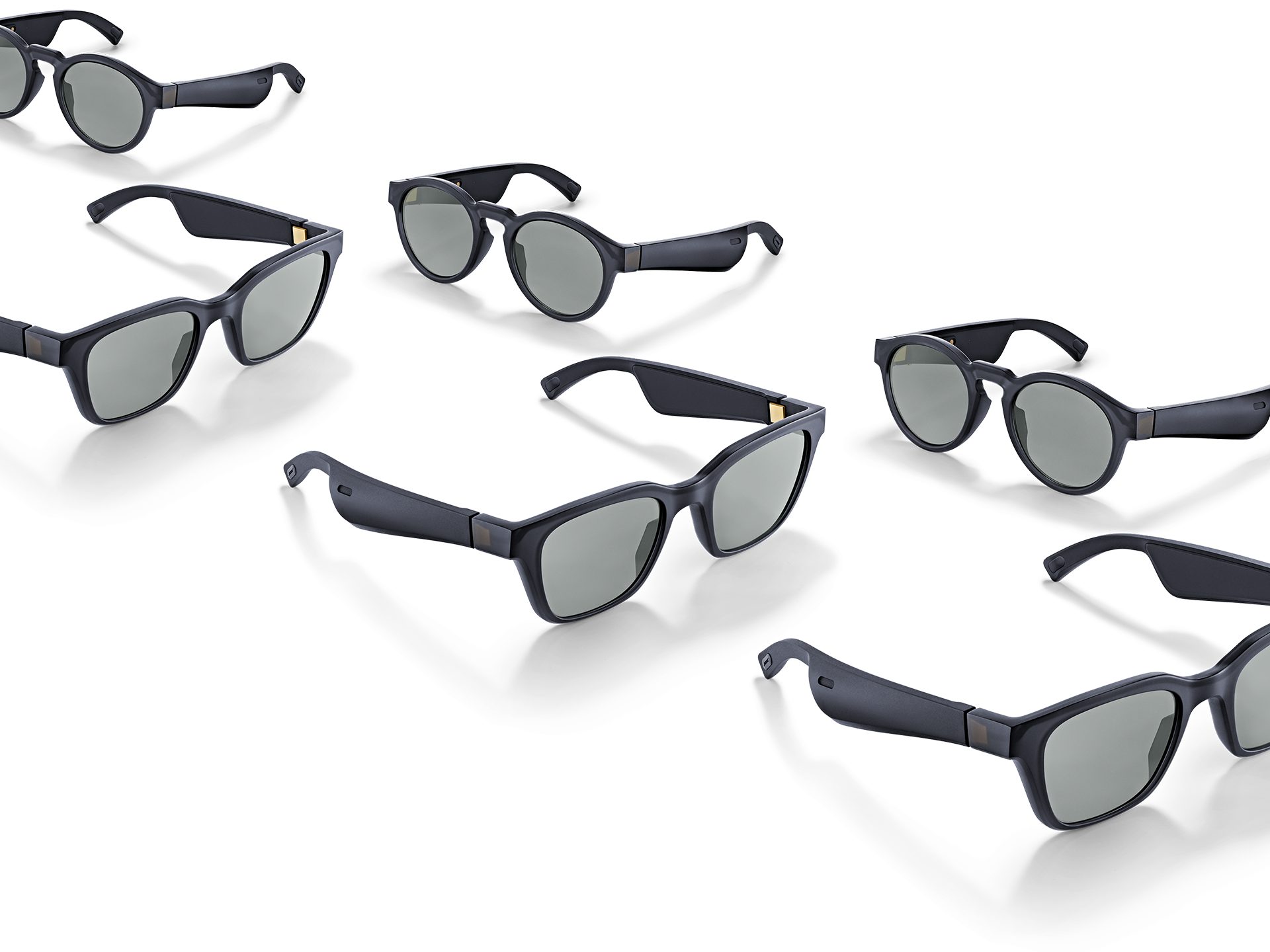 Instead of implementing bone conduction sound unit like some new bone conduction glasses (
VocalSkull Alien 5
or
Optishokz Revves
), Bose team actually created the speakers from scratch. According to Bose, these glasses are "enhanced with Bose technology to play music and take calls."
With years of experience in sound tech, they really did a great job building these sunglasses into amazing listening devices. Middle and high frequency sound is delivered accurately and quality is decent. And it's just so nice to take them off and turn them upside down to turn them off, a feature significantly saves battery life.
But when it comes to bass effect and noisy environment experience, these tiny speakers fall quite behind bone conduction vibrators.
The first time when I was trying out the Bose Frames it was in the Bose Showcase Store, the noises around were loud and even when I turned up the sound volume to maximum, I still could not hear clearly.
The sales rep then told me to cup my ears and immediately it was louder and zoned out the sound around me. Because of my bone conduction experience, I was also wondering what it might feel like if I just covered my ears. So I did and that move reduced almost 90% of the sound I heard from Frames.
It's now clear to us what advantages and disadvantages Bose Frames have comparing to bone conduction sunglasses like VocalSkull. Bose Frames offers excellent sound quality beyond any comparison due to its unrivaled sound technology strength, while in noisy environment it's quite below what bone conduction achieves.
My point is, the sound quality is worth nothing if you can't hear in the first place, right? But of course it depends on your everyday using scenarios whether you need bone conduction based glasses like VocalSkull or traditional speaker based Frames. As far as I'm concerned, VocalSkull is the winner here, because it qualifies in a wider range of user cases.
In terms of sound leakage, even though Bose claims that "You hear rich, immersive sound, while others hear practically nothing. Exclusive technologies and custom speakers direct sound at you and away from others.", it's basically on a par with bone conduction, as both leakage is noticeable in quiet environment.
Another feature is the glasses' AR function, an audio-first approach to augmented reality. You need to install the Bose AR app in your smart phone to enable it, which is both available for the Frames and the QC 35 II headphones. At the moment all it does is to provide voice guide or instructions through your daily activities, but I don't see how it's essentially different from a voice assistant like Siri.
It's a new hope or just another hype? Only time will tell.